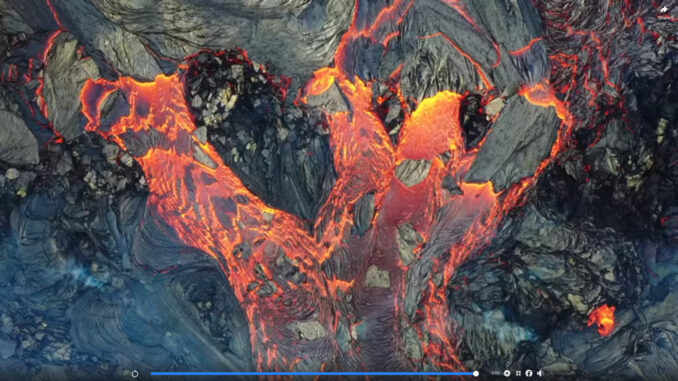 On March 19, an eruption begun on the Reykjanes peninsula. The eruption, located just 30km from Iceland's capital Reykjavík, had been preceded with three weeks of strong earthquakes.
The first three vents

Here is a timelapse from early stage of the eruption
There are few cameras that broadcast live stream from the area. maps.acme.to/gos show's them all in one place.
One of the camera's ended under the lava.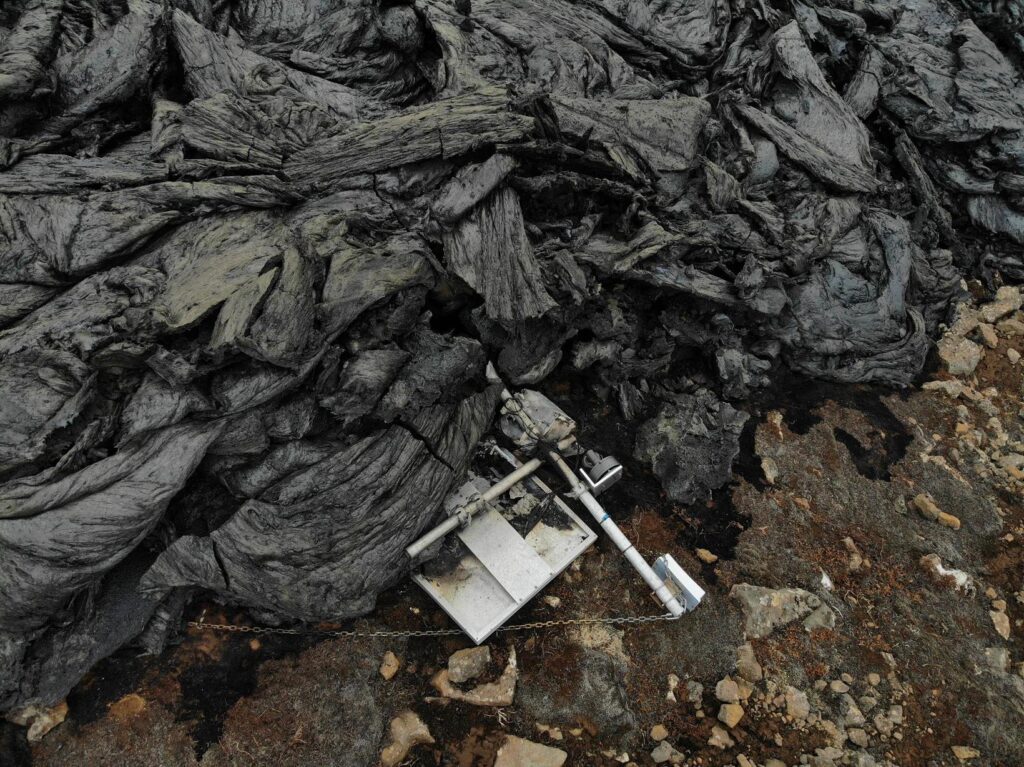 This screenshot from google maps shows the small valley where the eruption started, and to day it has filled vith lava.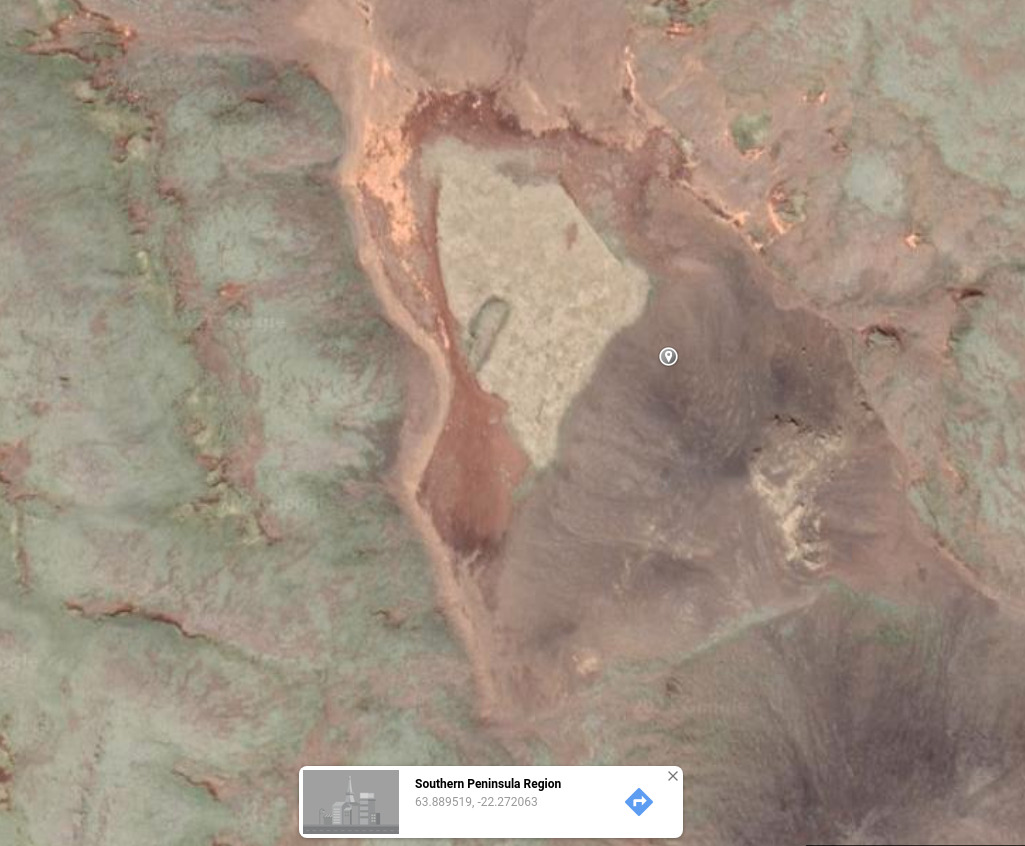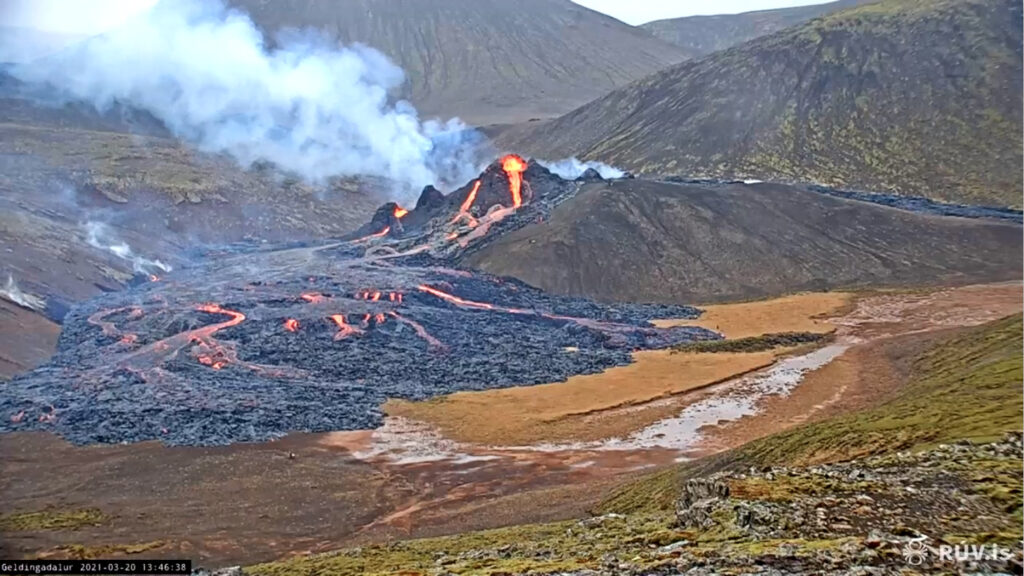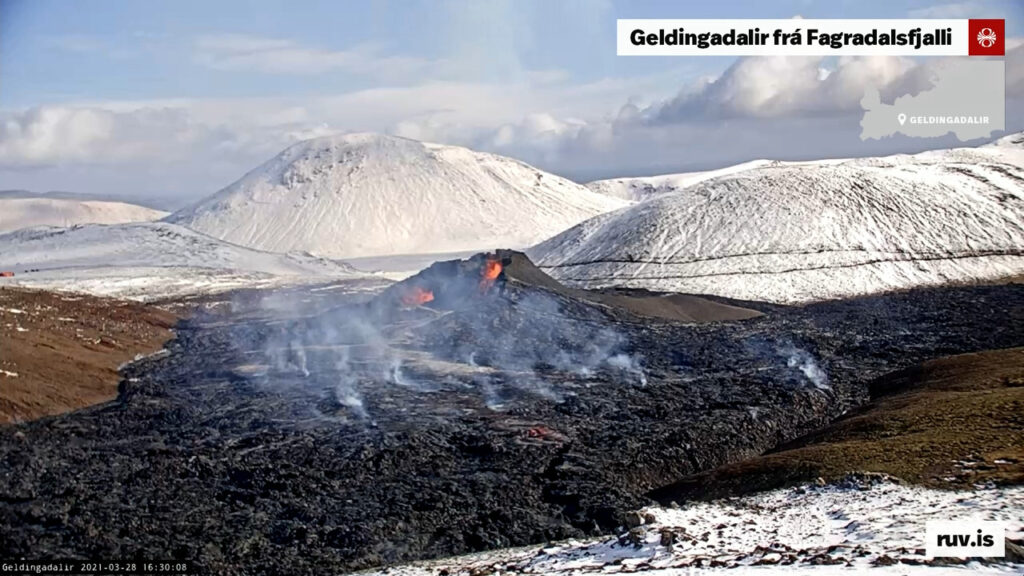 For all the people who like looking at the livestream there has been one boring trend when people start posing and calling their families or friends. There has even been started a facebook group about this moronic behavior.