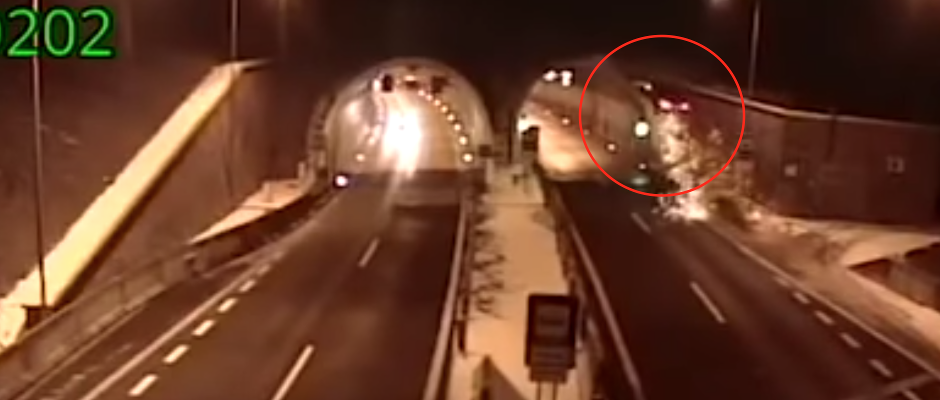 Remarkably, the 44-year-old driver survived the crash, with only minor bruises.
Police spokesman David Puchovsky said: 'Shortly before 5am on Thursday a BMW passenger was involved in a car accident in front of the Börik tunnel in east Slovakia.
"The 44-year old driver, who comes from the Bardejov city, did not suffer any injuries, maybe only bruises, but not even breaks," he said.
"An alcohol test had a negative result. It seems he suffered a microsleep."
The car was obliterated but police said the driver didn't sustain serious injuries from the crash.