Farmers Revenge on People Parking on His Property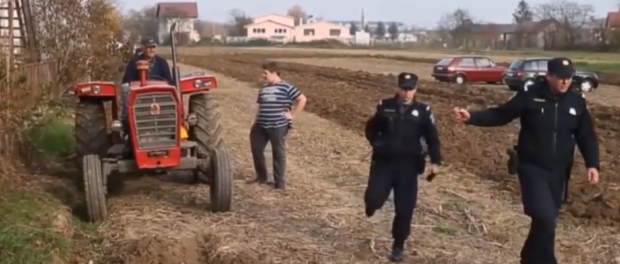 Angry farmer ploughs field around cars to block them in after motorists keep parking on his land.
Police were eventually called to the scene in order to assist.
However, the officers determined that they were powerless to intervene given that the field belonged to Mr Bedekovic.