DIGGER driver destroyed a brand new Travelodge over £600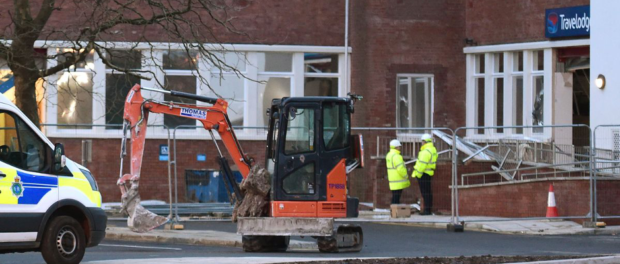 Digger driver SMASHES into hotel during building site rampage. These unbelievable videos shows the bizarre moment a digger driver ploughed into a new hotel building during a remarkable rampage.
Once inside the reception of the hotel, the digger then proceeds to crash into walls and the front desk.