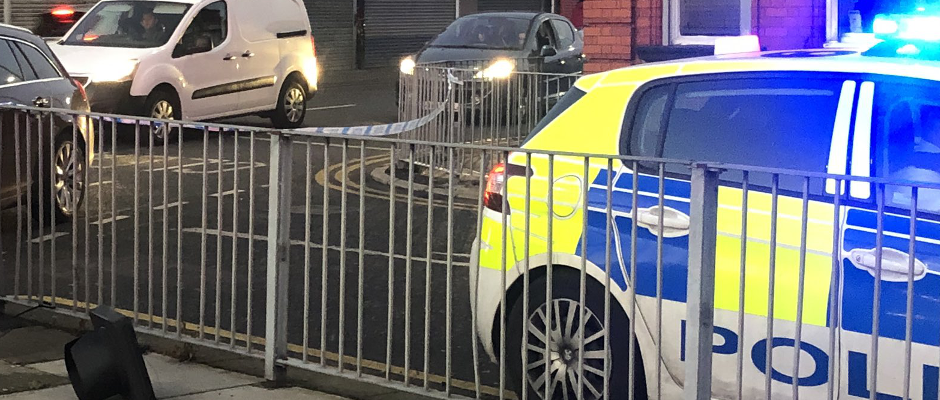 In a huge stroke of luck, three people escaped with minor injuries when a car ploughs into a pedestrian crossing. The driver runs away from the scene.
Three pedestrians were taken to hospital with minor injuries, one of them with a suspected fractured ankle and wrist.
The car was recovered at the scene however, the driver, described as white, around 5ft9, of slim build and wearing a grey tracksuit is reported to have made off from the scene.